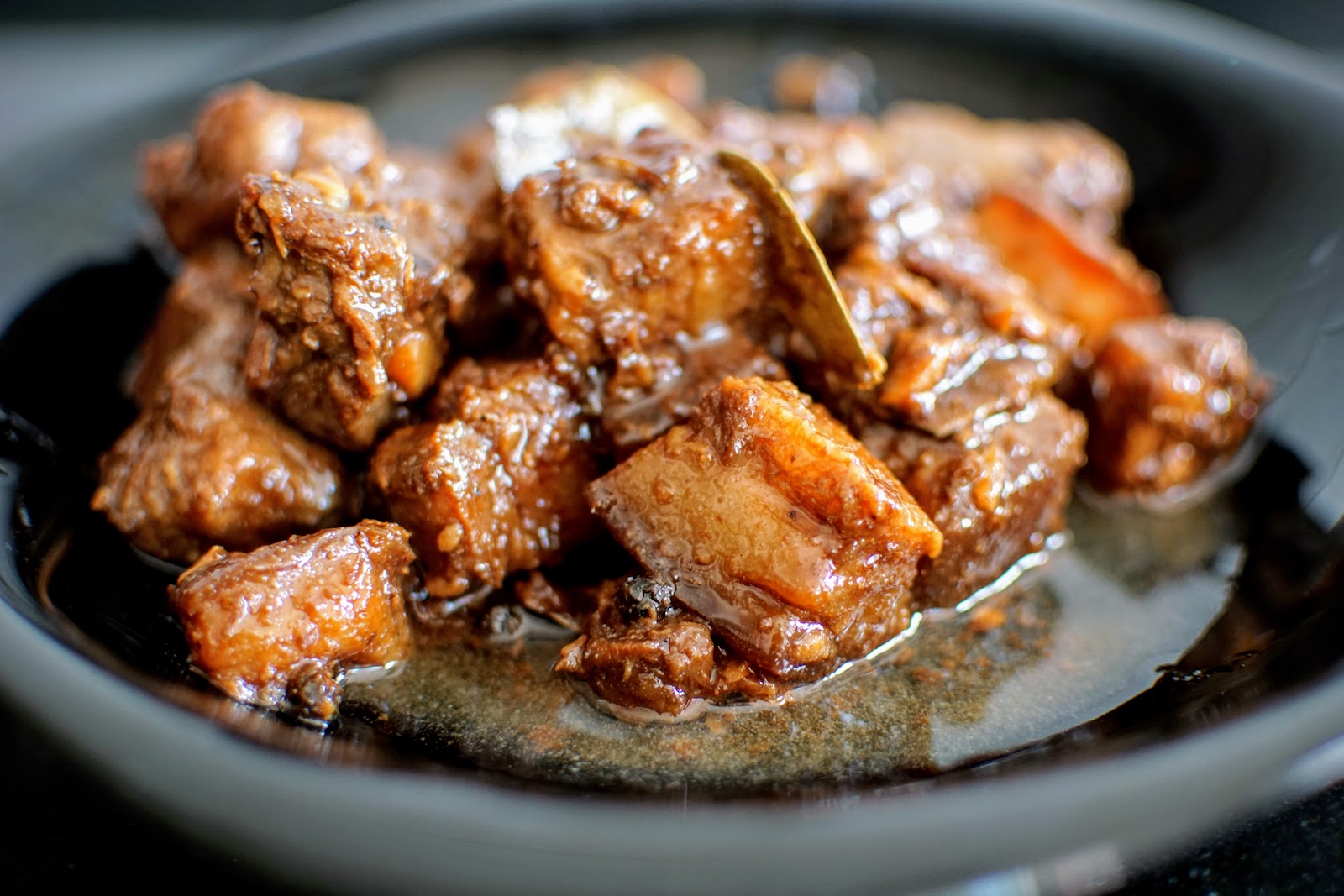 Pork Adobo is a delicious and aromatic dish that truly captures the essence of traditional Filipino food. It features tender and juicy pork that has been marinated in a flavorful sauce made with soy sauce, vinegar, garlic, and other spices. The dish is also typically cooked with bay leaves, which adds a subtle earthy flavor to the dish. The result is a mouthwatering and savory pork dish that is typically served over a bed of steaming white rice.
The combination of savory and sour flavors in the dish is what makes it truly unique and a favorite among many Filipinos and food enthusiasts alike. Here's a simple recipe that is easy to prepare for making Pork Adobo:
Ingredients:
2 lbs pork belly, cut into bite-sized pieces
1/2 cup soy sauce
1/2 cup vinegar
1 cup water
1 head garlic, minced
1 teaspoon whole black peppercorns
2 bay leaves
2 tablespoons cooking oil
Instructions:
In a large pot, heat the cooking oil over medium-high heat. Add the minced garlic and sauté until fragrant.

Add the pork belly pieces to the pot and cook until browned on all sides.

Pour in the soy sauce, vinegar, and water. Add the black peppercorns and bay leaves. Stir to combine.

Bring the mixture to a boil, then reduce the heat to low and cover the pot. Simmer for 45 minutes to 1 hour, stirring occasionally, until the pork is tender and the sauce has thickened.

Season to taste, you can add more soy sauce or vinegar to taste.
Serve the Pork Adobo hot with steamed rice. Kain tayo!