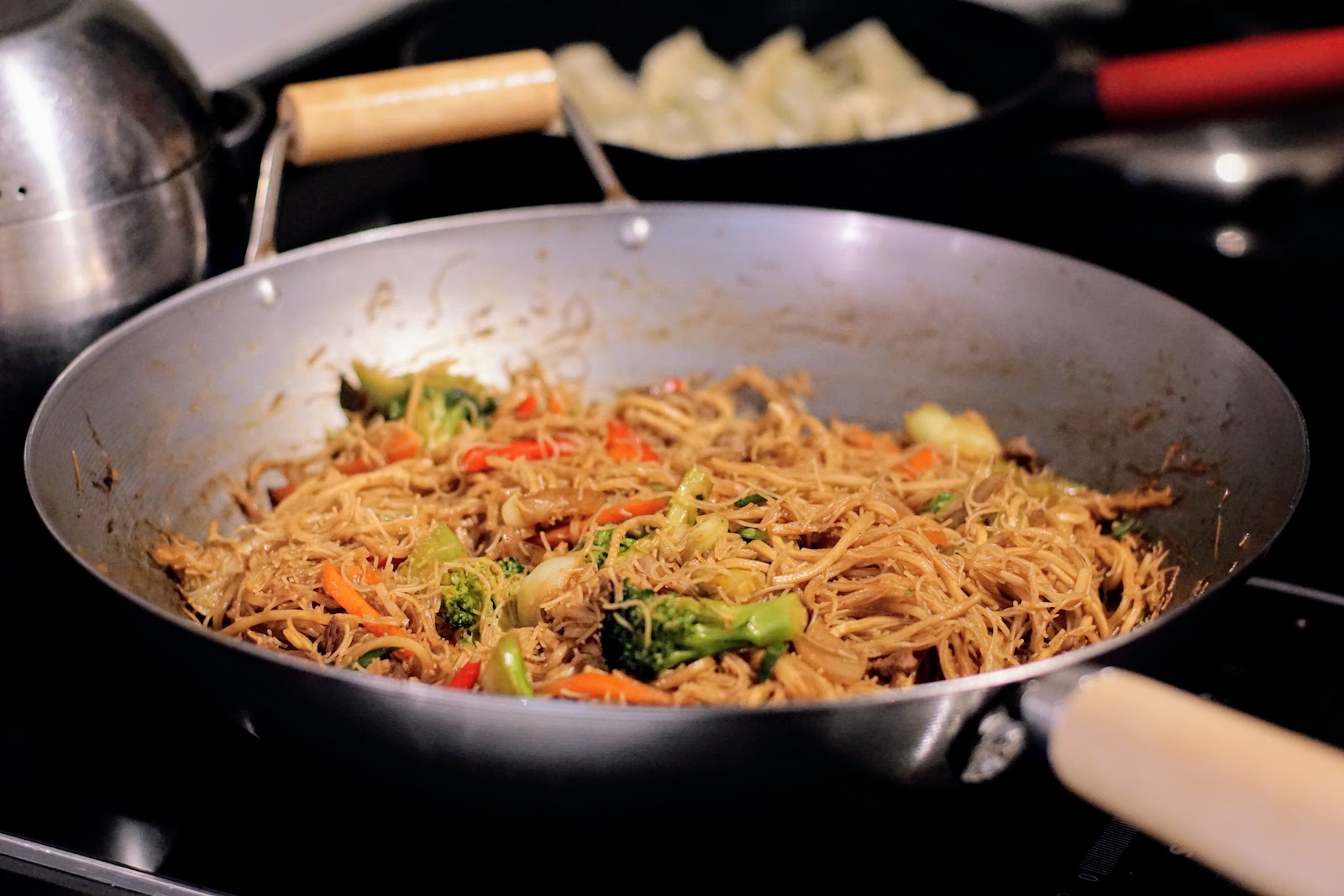 Pancit Guisado, the beloved Filipino noodle dish that's sure to make your taste buds sing with joy. But before we dive into how to make this delectable dish, let's talk a bit about its history and background.
Pancit, which means "noodles" in Tagalog, is a staple in Filipino cuisine. It's believed to have been introduced to the Philippines by Chinese immigrants during the Spanish colonial period. Over time, it has become a beloved and iconic dish in Filipino culture, often served at celebrations and family gatherings.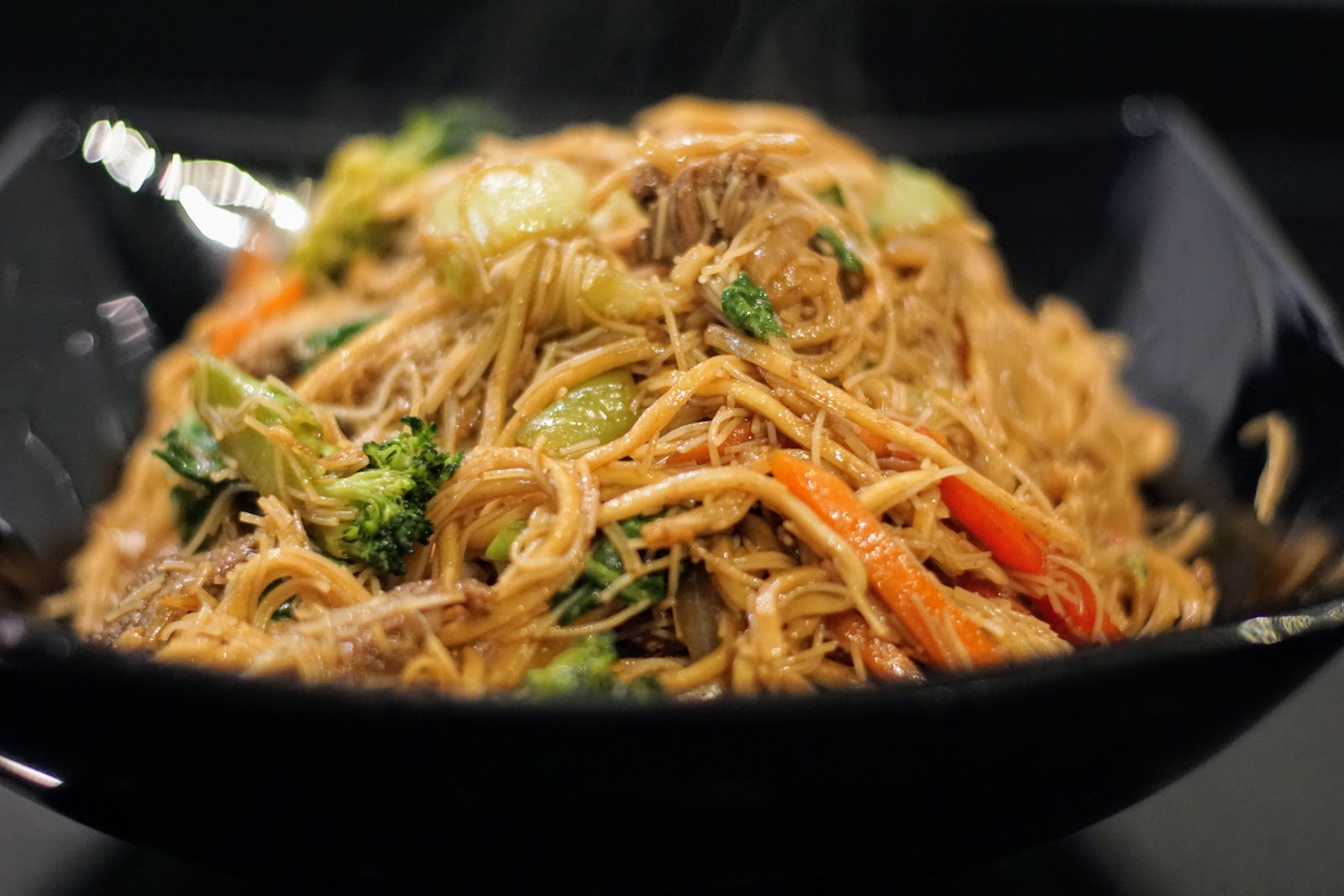 So, without further ado, let's get to cooking! Here's how you can make your very own Pancit Guisado:
Ingredients:
1 pound pancit bihon and pancit canton
2 tablespoons cooking oil
1 onion, diced
3 cloves garlic, minced
1/2 pound pork, sliced into thin strips
1/2 pound chicken, sliced into thin strips
1 cup cabbage, chopped
1 cup carrots, sliced into thin strips
1 cup green beans, sliced into 2-inch pieces
1/4 cup soy sauce
1/4 cup oyster sauce
2 cups chicken broth
Salt and pepper to taste
Calamansi or lemon wedges, for serving
Instructions:
Soak the pancit noodles in cold water for 10-15 minutes until they're soft.

In a large wok or pan, heat the cooking oil over high heat. Add the onion and garlic, and sauté until fragrant.

Add the pork and chicken, and cook until browned on all sides.

Add the vegetables and sauté until they're tender.

Drain the noodles and add them to the pan, along with the soy sauce, oyster sauce, and chicken broth. Mix everything together and cook for 5-7 minutes, until the noodles are fully cooked. Season with salt and pepper to taste.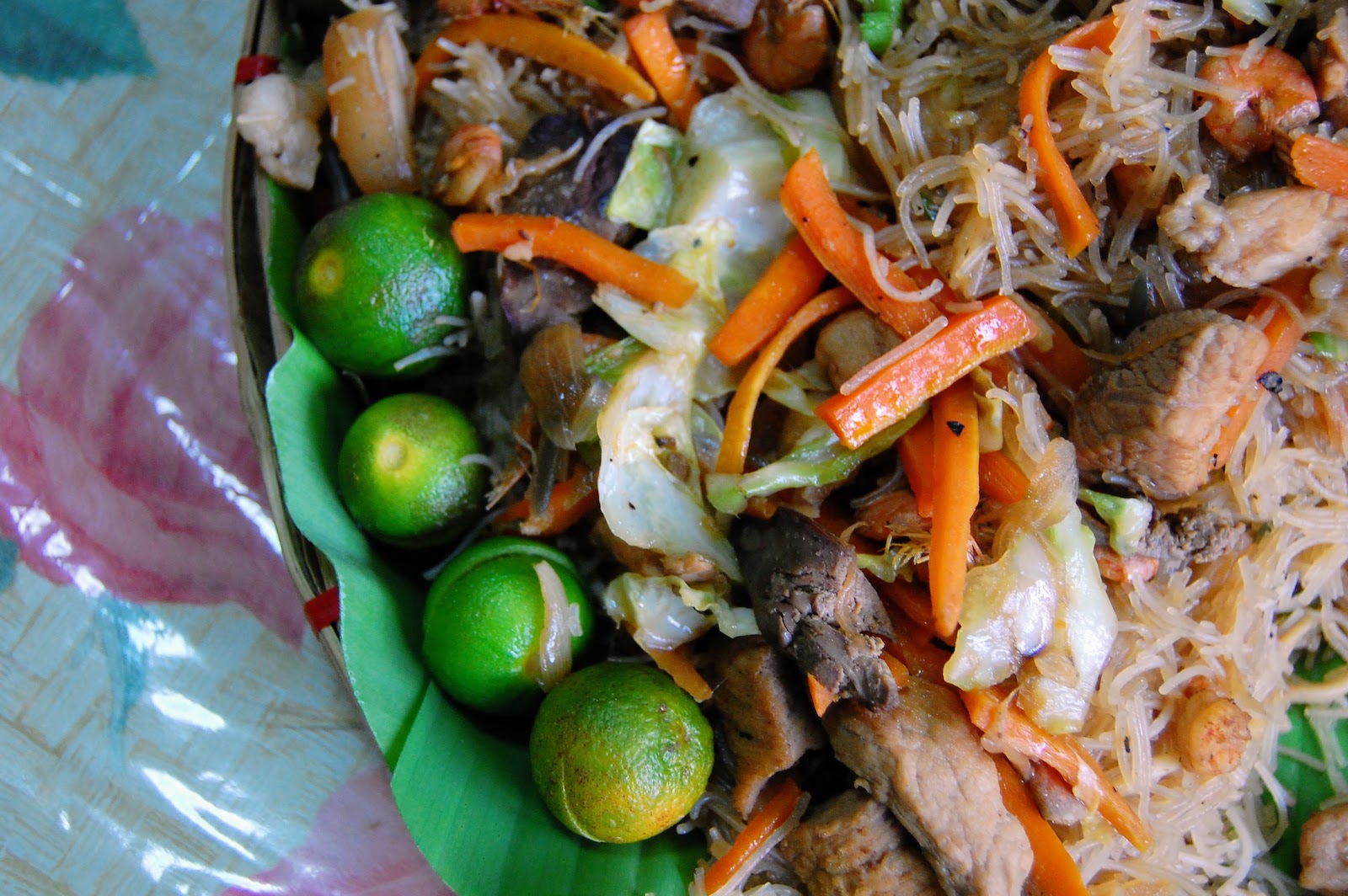 Serve hot with calamansi or lemon wedges on the side.
And there you have it, a delicious and authentic Filipino Pancit Guisado that's sure to impress your friends and family. So go ahead, grab your wok, and get cooking!