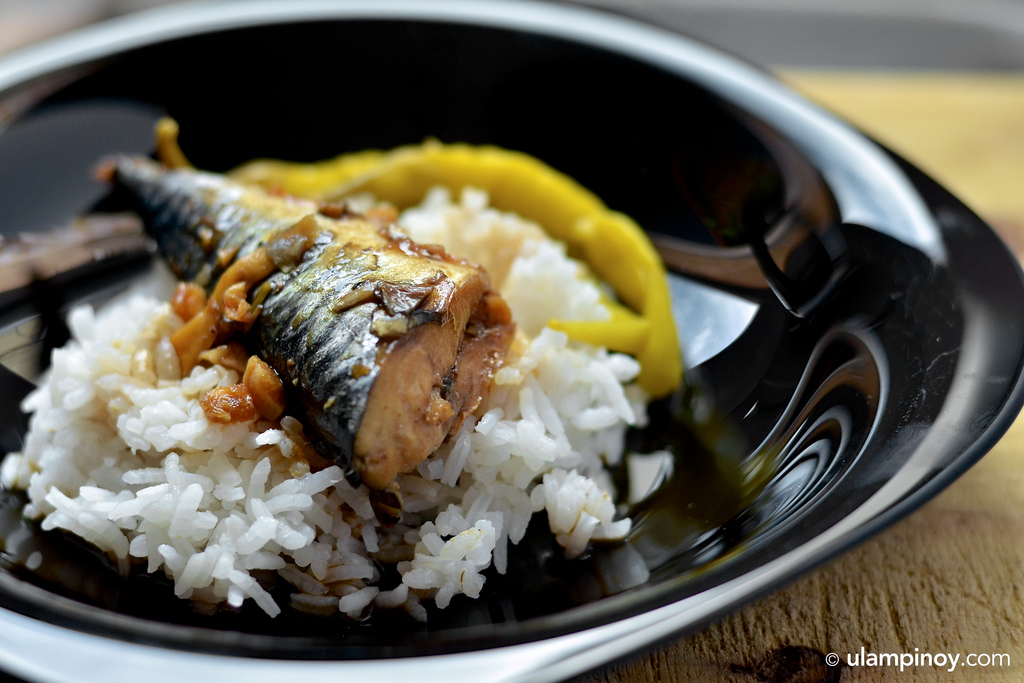 I miss Adobong galunggong, a popular and favorite Filipino dish. It's fish braised in soy sauce, vinegar, ginger and garlic. It's something we used to have weekly. Both words are iconic in the Philippines – adobo & galunggong ...
The closest fish I can get here in Madrid for this recipe is the caballa or the Atlantic Mackerel. Well, at least it is a mackerel.
Ingredients
Caballa (Mackerel)
Garlic
Mushrooms
Pimiento de Padrón (green chili pepper)
Soy sauce (naturally fermented)
Lime juice or cider vinegar
Ginger
Laurel (bay leaf)
Olive oil
Hierbas provenzales (Albahaca, Orégano, Romero, Tomillo, Ajedrea & Mejorana)
Salt & pepper
Pimientos del piquillo, for garnish
Procedure
Cut the mackerel in halves then rub with hierbas provenzales. Set aside.
In a pan, mix the soy sauce, lime juice, garlic, ginger, laurel, olive oli, salt & pepper
Put the mackerel in the marinade and cook in medium-low heat
Slow cook until the liquid is reduced & add the mushrooms and chilis
When the marinade has been reduced, it will start to sizzle. Let it fry until the skin of the mackerel is crispy.
Video
Watch and cook-along with the video recipe.
youtube:https://www.youtube.com/embed/4L4M7GxjBRw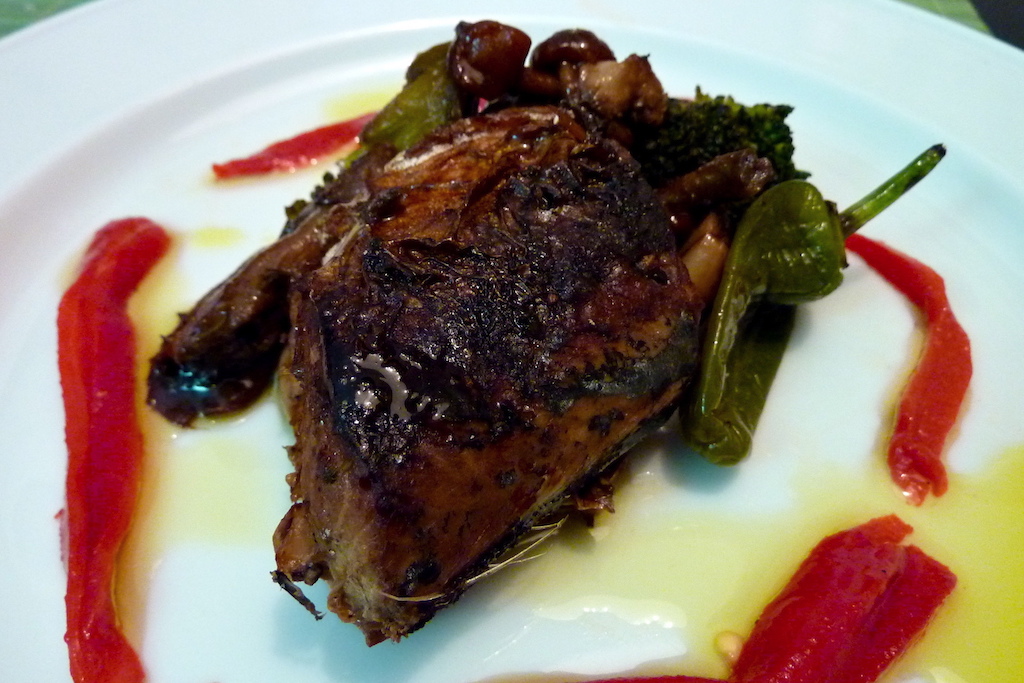 Garnish with pimientos del piquillo & drizzle with extra-virgin olive oli. As always served with steamed rice. Goes well with beer.
Happy cooking & kain na! (now you know how to say "Eat Well" in Tagalog)